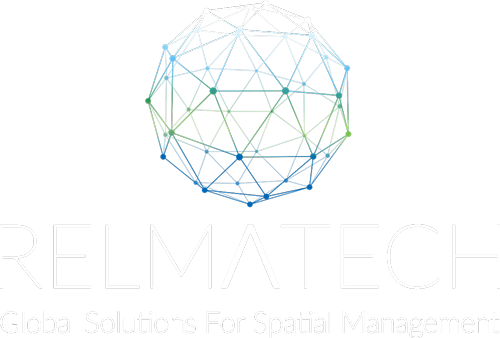 managing things that move
managing things that move
ABOUT RELMATECH
Creating global solutions for the safe, secure management of any unmanned, remotely piloted system
What is it, where is it and should it be there? We build and operate secure global tracking solutions that identify and track things that move in any environment
RelmaTech specialises in the development and operation of integrated technology-based solutions that provide for the safe, secure spatial management of autonomous and semi-autonomous vehicle and device operations in any environment.
Our solutions handle real-time and historic location data for the purpose of live tracking, operator authorisation and evidence management across multiple applications. We work with customers and partners to deploy our solutions and introduce advanced operating management procedures to the emerging standards required for unmanned vehicles, autonomous systems, and remotely operated devices. The ultimate goal is to ensure a fully co-ordinated, spatial management of key assets in complex operating domains in commercial, civil and military contexts.
Our solutions provide intuitive mapping and track overlays for real-time reporting of location, operator credentials and no-go-zone encroachment or violation. The globalised nature of the tracking database means we can design and build solutions that both publish your asset track data and share related data from other operators in spatial domains you must co-operate within. Our solutions have proven successful in applications that include commercial drone flight operations in collaboration with both civil and military air-traffic control.
We also provide solutions to end users and commercial partners who can customise and resell our core services.
If you would like to find out more or join our partner program, please contact us.
managing things that move
PRODUCTS & SYSTEMS
Our small, ultra-light smart modules enable real-time asset tracking via our cloud management services and integrated communications packages
Cloud services that allow self-management of operator registration, asset tracking and historic record-keeping. Multi-user, multi-device support means you can see all your moving assets in real-time or historic views.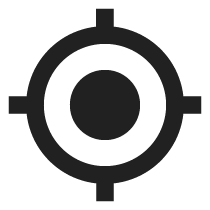 LIVE TRACKING
Real-time mapping systems overlay all active operations with streaming location data and no-go-zone warning and alert management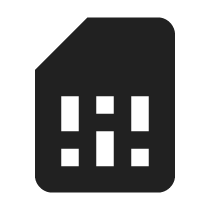 ALWAYS CONNECTED
Our on-board modules use mobile network connectivity to share operator identity and live tracking data over any available network to uniquely identify each device via a secure SIM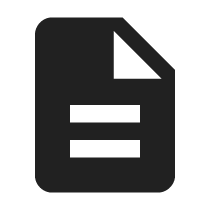 EVENT LOGS
Records of events are archived and available for retrieval, analysis and reporting. Device and Operator data plus logs of no-go-zone warnings give essential evidence for various commercial and regulatory needs
managing things that move
CLOUD BASED SOLUTIONS
Available directly to end-users and application partners for customisation to their specific region and services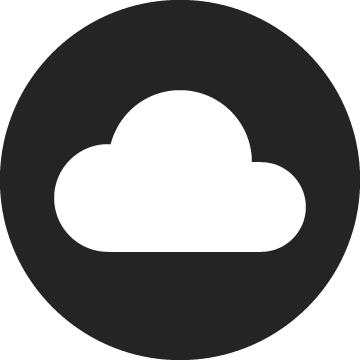 Our solutions are based on proven technologies and global cloud services
We create secure, highly scalable, high performance solutions to provide global management of devices, operator registration and event tracking.  Our solutions are made up of databases to store all relevant data about managed objects and their tracking histories, messaging systems to pass real-time tracking data to different sub-systems and a range of customisable user interfaces for different end user and partner web portals.  Our Secure Integrated Airspace Management (SIAM) system is an example of what we can do.
SIAM is a robust remote identification and traffic management solution that addresses the critical issues for ensuring the safety of low-flying manned and unmanned aircraft. Learn more about SIAM

SIAM is a global system capable of operating across geopolitical boundaries. The aircraft and pilot registers in SIAM are global databases, capable of tracking both aircraft – manned and unmanned – and their pilots wherever they operate in the world.
SIAM provides the following key functionality through separate technology modules:
IDENTITY: digital identification of pilot and aircraft

AIRSPACE MANAGEMENT: track flights against current regulations, establish and monitor No Fly Zones, live feeds to appropriate 3rd parties

SITUATIONAL AWARENESS: visibility in real-time of location and vectors of other aircraft operating in the area.

INCIDENT MANAGEMENT: enforce No Fly Zones and initiate legal intervention if required

REPORTING: recorded logs of all flights, system performance metrics, incident reporting, 3rd party application data
The key operating principles that have been adopted which underpin each element of the SIAM solution are: SECURITY, REAL TIME OPERATION, RELIABILITY, SCALABILITY, PROVEN PERFORMANCE and GLOBAL REACH.
SIAM has been operating as a live UTM system for active drone operations since mid 2016. Flight operations have been conducted day/night, beyond-visual-line-of-sight (BVLOS), in non-segregated airspace, and in military controlled airspace. Using SIAM, our Australian partner has safely extended their legal flight permissions to well beyond that outlined in standard UAS regulations.
If you would like to find out more about SIAM, please contact us.
managing things that move
Company
A global business led by industry experts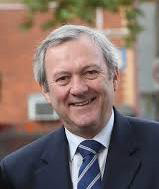 Philip specialises in the delivery and management of business-critical systems in complex technological and operational environments. A former Aeronautical Engineering Officer in the Royal Australian Navy, his expertise is founded on over 30 years senior management experience across a diverse range of industries, including Banking, Defence Aerospace, Emergency Management, Environment and Earth Sciences, and Information Technology and Communications. Recently he convened exclusive seminars in Australia and the United States on the National Security and Societal Implications of Remotely Piloted Airborne Vehicles and Related Technologies; chaired an industry summit in London, UK to consider An International Digital Identity Protocol for Remotely Piloted Aircraft Systems; and participated in the Drone Outlook Study conducted by the Single European Sky Air Traffic Management Research Joint Undertaking (SESARJU).
Philip currently serves as Chair of the IEEE-USA Committee on Transportation and Aerospace Policy (CTAP), and on the IEEE Standards Working Group P1920.1™ Aerial Communications and Networking Standards. As Chair of CTAP, he also serves on the IEEE-USA Government Relations Council, which advises the United States Administration and Congress.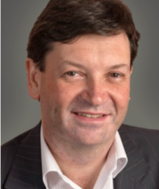 Simon brings a wealth of experience from the mobile telecommunications industry having taken a number of companies to a market leadership position in their fields. He has over 20 years executive level experience in the mobile industry, holding several senior positions including CEO of ip.access, the leading vendor of small cells globally; CEO of Telsis, the world's leading sms routing platform supplier; and Chairman of Movirtu, the leading provider of Mobile Identity Management Solutions, prior to the sale of the company to Blackberry.
Formerly as Nokia Networks VP Sales and Marketing EMEA, and prior to that as VP & GM of a number of Nokia Networks Business Units, Simon generated stunning growth and impressive operational business performance, taking Nokia to a leadership position in many of the regions in which he worked. On leaving Nokia, Simon generated similar growth at Followap as COO prior to its sale to Neustar where Simon joined the executive board and took over as SVP & GM of the newly named Neustar Next Generation Messaging business unit. At one stage Simon controlled 1/6th of the world's mobile infrastructure.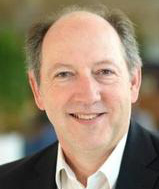 Owen Bridle
Founder, Chief Architect
Owen Bridle has over twenty years of experience within the information technology sector, serving in financial and non-financial corporations as both customer and supplier.  His experience covers strategic planning, consulting, sales, project management, planning and installing complex computer systems. He has managed teams with technical hands-on and sales capability in mainframes, networking, automation, change management, problem management, problem determination, performance management, disaster recovery and IP telephony. In his career he has established and managed technical engineering teams with overlay functions looking after key and complex accounts across the world.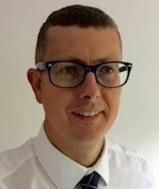 Laurence is a Chartered Accountant, Chartered Secretary and holds a MSc in International Securities, Investment and Banking. He is a consultant Chief Financial Officer, business mentor and angel investor with approaching twenty years experience in senior financial and Board roles. Starting his career at Deloitte, he has since worked across a wide range of industry sectors including fintech, engineering, support services, legal, health, telecoms and software.
His achievements include taking an AIM listed plc from £30m market cap to the successful sale of its major division for over £600m and the completion of over 50 acquisitions and disposals ranging from SMEs, to listed companies and international groups.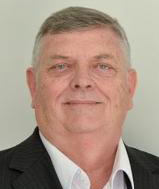 John Thynne
General Manager, Asia-Pacific
John brings a wealth of experience in aviation safety and regulation. He served as a helicopter pilot in the Royal Australian Air Force (RAAF) from 1969 to 2000, during which time he flew Iroquois helicopters on active duty in Vietnam and the Sinai Peninsula, Egypt. He served in Air Force Flying Safety for three years, for which he was awarded the Conspicuous Service Cross, and later on exchange with the United States Air Force (USAF) for which the USAF awarded him the Meritorious Service Medal.
After leaving the permanent Air Force in 2000, John worked on Command and Control systems as a Reservist for a further eight years before joining the Department of Defence and then the Australian Civil Aviation Safety Authority (CASA) in 2010. From 2012 until leaving CASA in 2016, John served as Manager, Safety Systems Office in the Office of the Director of Aviation Safety, were he was responsible for management of CASA's surveillance framework, safety performance and analysis, interaction with the Australian Transportation Safety Board, and for 2014-2015 the Remotely Piloted Aircraft Systems certificate management team.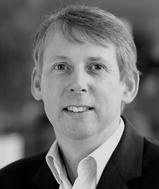 Gavin Ray
Head of Product Marketing
Gavin is a highly experienced international manager with a focus on creating innovative new product portfolios and taking technology products to market and growing volume. Most recently he spent 4 years as SVP Products & Marketing at ip.access responsible for the mobile network, small cell solutions and product portfolio spanning 2G, 3G and 4G technologies. Previously he has held senior roles at Cisco in Service Provider Consulting and OSS Management and technical design roles at AT&T.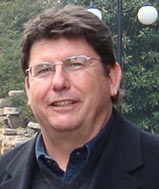 Neil Coles
Chief Scientist
Neil has over 25 years leadership experience in the agricultural and water resources sectors, the mining industry, and hydrological research in the UK, China, USA, South Korea, Nepal and multiple European countries. He holds a PhD in Catchment Dynamics from The University of Western Australia and an Executive MBA from The University of Melbourne. He is a Visiting Professor at Zhejiang University, Hangzhou, China and serves on the Institute for Water Business Advisory Board at the University of Wisconsin-Whitewater, USA.
In 2007, he co-founded the West Australian State Centre of Excellence for Ecohydrology and served as the Centre's Director until 2013. In 2014 he was awarded a Cheney Senior Fellowship at the University of Leeds (UK) to focus on innovative technologies for reporting ecosystem health, and in 2015 he was awarded an Endeavour Executive Fellowship from the Australian Government to undertake a three month international study (USA, Germany and Sweden) of the current status of the incorporation of ecosystem services into Water Policy, Water Business and Agricultural and Ecosystems management.
At RelmaTech, Neil's main focus is on the development of new applications, innovative technologies and analytical systems in the fields of water management, climate change data capture, eco-services and dynamic systems monitoring.
CONTACT US
If you would like to talk to us about our products, become a reseller or find out more about our technology please contact us: